From July 10, 2023 to July 14, 2023
Study of Historical Techniques and Technologies: from basic weaves to brocade and other weft effects 2023
Intensive theoretical/practical seminar: the weave structures studied during the textile analysis courses are woven using a range of looms and visualization methods, to promote comprehension of the connection between weave annotation, analysis and loom technology.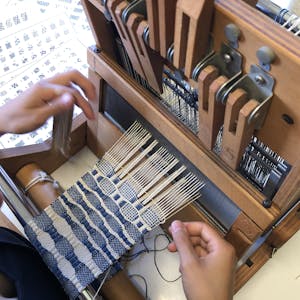 course length: 35 hours | from 10 am to 5 pm
total cost: € 700,00 taxes included
HISTORICAL TECHNIQUES AND TECHNOLOGIES: FROM BASIC WEAVES TO BROCADE AND OTHER EFFECTS - Teacher: Eva Basile
Participants develop an understanding of the relationship between woven textile artefacts, textile analysis, annotation and drafting, and loom.
Introduction to the technology used to design and produce figured wovens at the Lisio Foundation School.
Samples are woven with traditional systems for creating both folk and figured silk textiles from various historical, geographic and cultural contexts.
Observation of textiles in the Fondazione Lisio school archives.
Digital design and sampling of textiles with one warp and weft effects.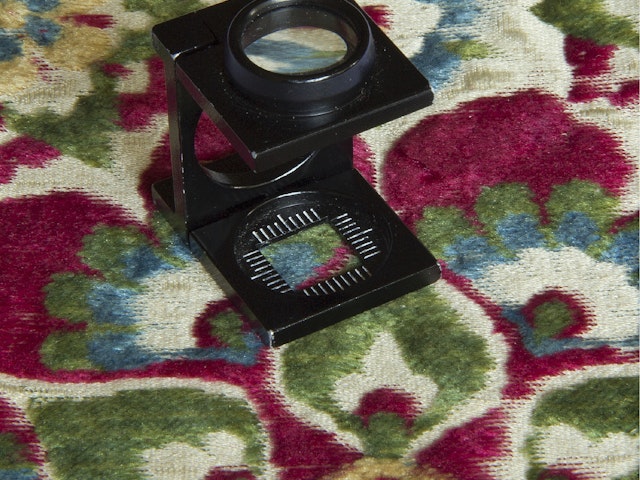 the "Textile Expert" learning path
Deepen your practice
In order to complete the training it is possible to view other courses of the category "Recognition, analysis and cataloguing"
How to enroll for Study of Historical Techniques and Technologies: from basic weaves to brocade and other weft effects 2023
The course has reached the required amount of participants and will take place on the announced dates.
1. Send the application form
After sending the enrollment form, make the deposit payment using the same email address. The course will be activated to reach the minimum number of participants. You will be contacted by our staff to complete the registration.
After sending the enrollment form, make your payment using the same email address.