Arte della Seta Lisio Foundation
Heir to the manufactory founded by Giuseppe Lisio in Florence in 1906: the primary objective is to keep alive and hand down the art of hand-weaving in silk, gold and silver. To this end, the foundation conducts actual production as well as teaching and cultural activities.
Who we are
Immersed in the lush green of the Florentine hills, we champion the ancient traditions of hand-weaving silk with gold and silver. Our spaces are dominated by great late 19th-century hand-operated looms, the ideal 'machines' for creating exclusive fabrics under the skilful hands of master weavers who still work just as hand-weavers have for centuries. We promote the art of weaving by offering targeted teaching activities and professional certification courses that unite theory and practice to provide full-round, impeccable training.
Read more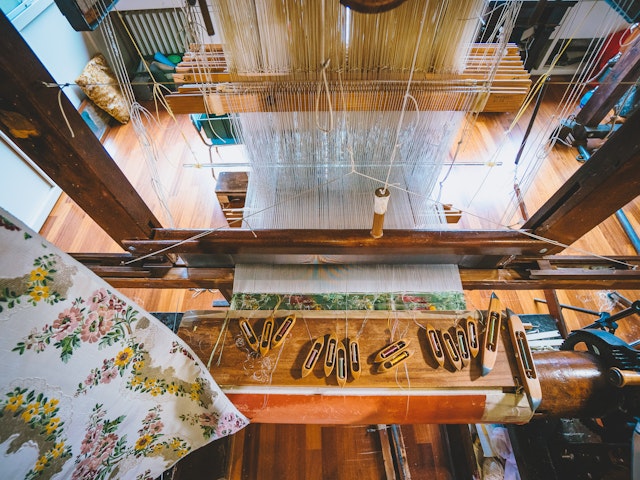 The Art of Hand-Weaving in Silk
Manufactory of Excellence
Our production activity centre on those types of fabrics that manifest effects with no equals in industrial production, such as brocades and figured, ciselé and polychrome velvets.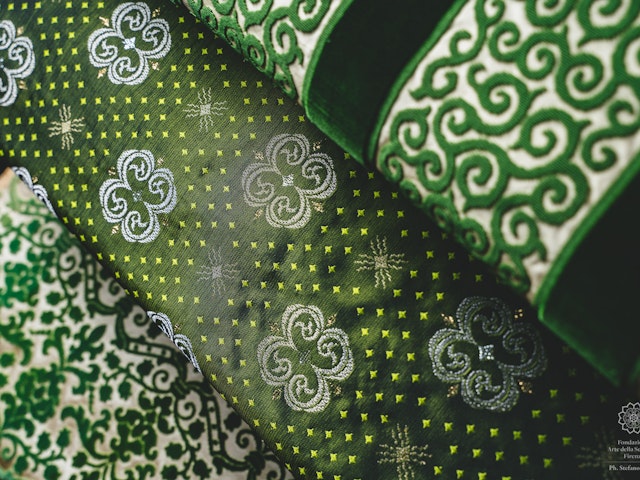 our fabrics in the world
Our Exclusive Distributors
Our fine fabrics are available abroad at "Turnell & Gigon", our exclusive distributor for United Kindom, "Catherine Mabire" our agent in France," WWTS" our agents in Russia and "Marcello Boss", agent in United States.
From textiles to costumes, a complete training
"Historical Tailoring, Costume and Performing" (Biannual Course)
The two-year advanced training course is addressed to defining a new professional figure uniting various skill, from costume design and tailoring, for the theatre and historical re-enactments, to philological reconstruction for historic costuming.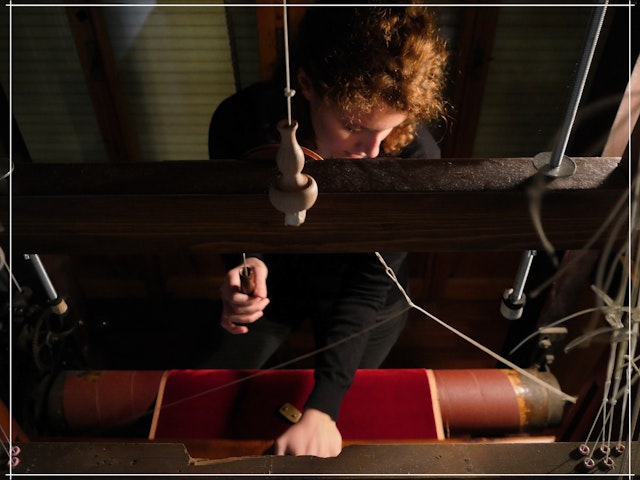 three new hand-operated looms for the solid-colour velvet and the gold 'teletta' fabric
The Royal Palace of Dresden: Historic Textile Reconstruction
Since 2016, Fondazione Arte della Seta Lisio has been participating in the project for reconstructing the textiles in the ceremonial halls of the royal apartment of Augustus II 'the Strong' in Dresden: upwards of 400 metres of crimson-red solid-colour silk velvet and about 100 metres of drap d'or (gold 'teletta'). All, it goes without saying, woven by hand.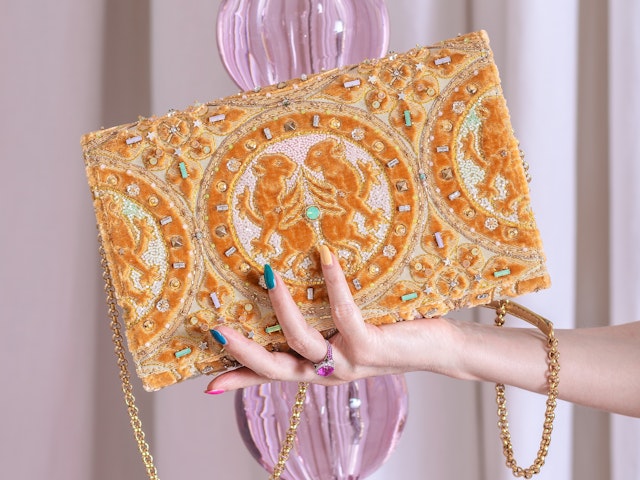 each piece a one-off creation, unique in the world
Arte della Seta Lisio Foundation X Preciously Paris
Carole Tessier is no longer concerned with making collections, instead expressing herself through exclusive hand-woven materials, without budget concerns, from exquisite fabrics by the Fondazione Arte Della Seta Lisio Firenze to the embroidery adorning these precious pieces is the DNA of Preciously Paris.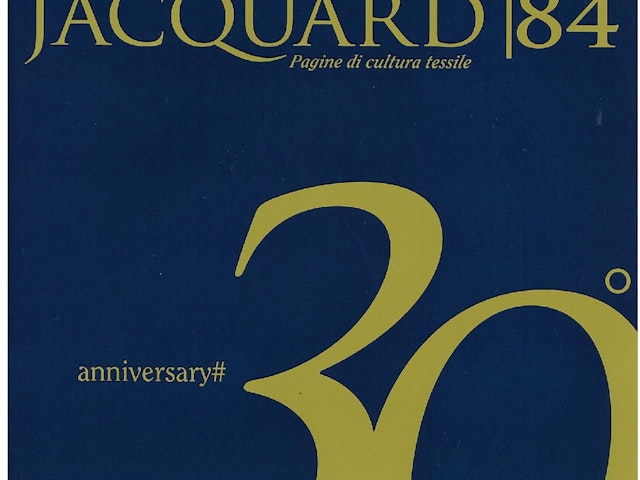 our magazine about textile culture
"Jacquard. Pagine di Cultura Tessile" Magazine
A reference for textile culture, Jacquard. Pagine di cultura tessile provides a forum for scholars who conduct research and investigation in various fields of study relating to ancient and contemporary textiles: fabrics, embroideries, laces, tapestries, costumes and traditional regional textile productions.