"Jacquard, Pagine di Cultura Tessile" Magazine
A reference for textile culture "Jacquard. Pagine di cultura tessile" provides a forum for scholars who conduct research and investigation in various fields of study relating to ancient and contemporary textiles: fabrics, embroideries, laces, tapestries, costumes and traditional regional textile productions.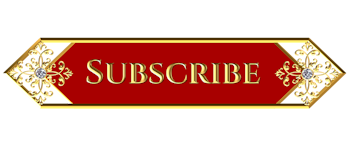 Jacquard Magazine Subscription 2020
The Jacquard Magazine subscription is available here at a reduced price. The subscription includes two issues of the current year (six-monthly magazine), the first issue is released in June (nr.85) , the second in December (nr.86).
The magazines will be sent directly to your address.
You can also pay by bank transfer. Write to us or follow the instructions here -
Contact us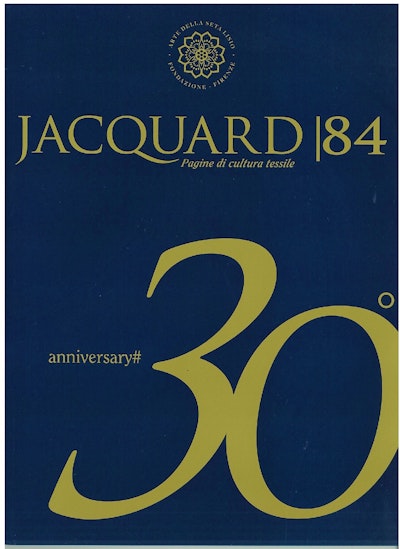 Jacquard N°84 - Speciale 30 anni
2nd issue of the year 2019, July - December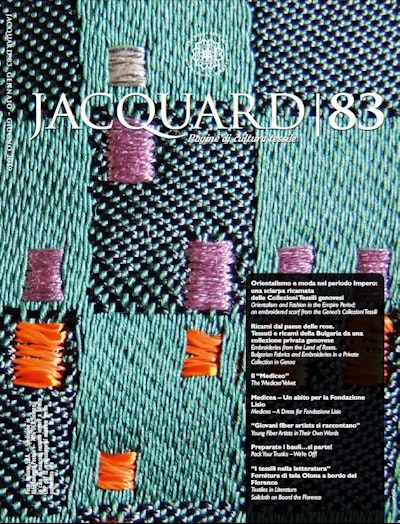 Jacquard N°83
1st issue of the year 2019, January - July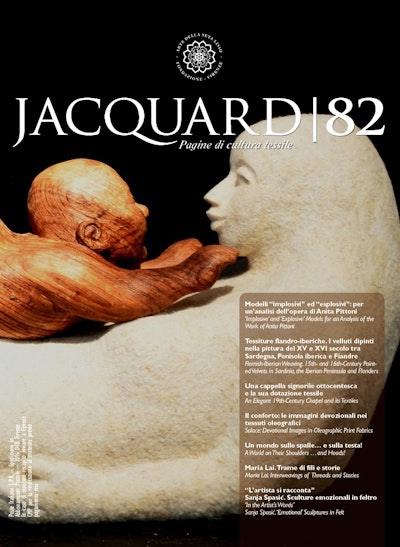 Jacquard N°82
2nd issue of the year 2018, July - December
Jacquard N°81
First issue of the year 2018, January - June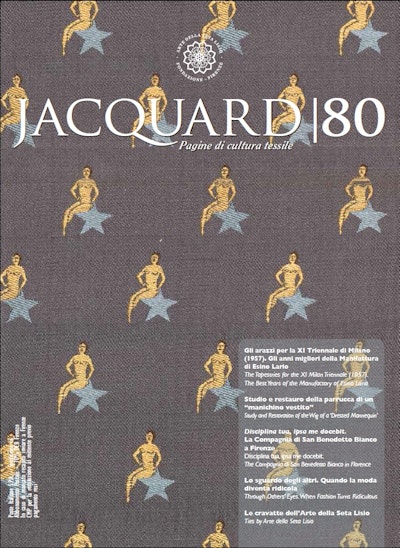 Jacquard N°80
2nd issue of the year 2017, July-December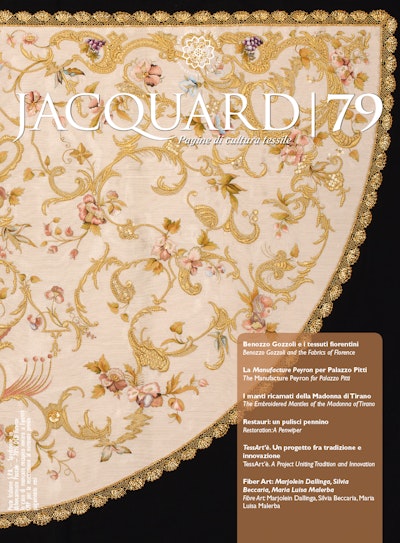 Jacquard N°79
First issue of the year 2017, January - June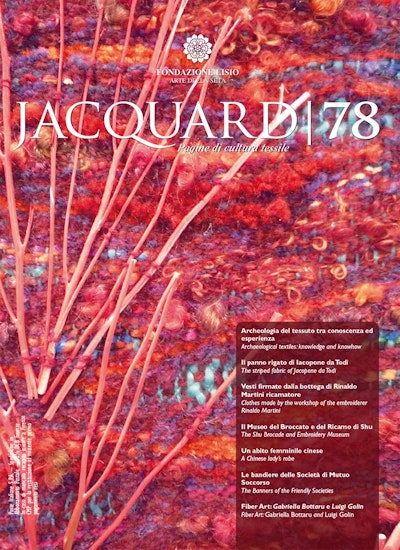 Jacquard N°78
2nd issue of the year 2016, July - December
Jacquard N°77
First issue of the year 2016, January - June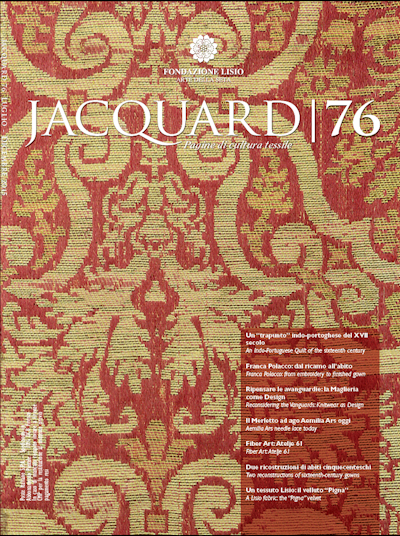 Jacquard N°76
2nd issue of the year 2015, July - December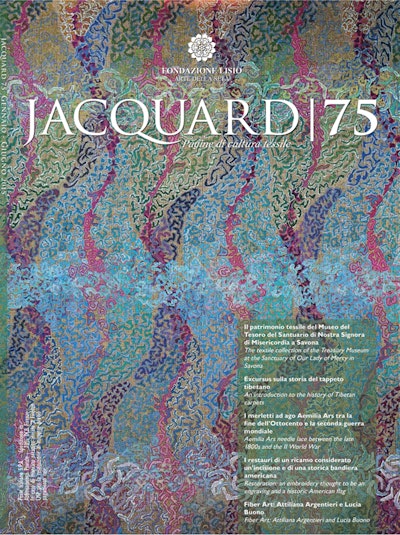 Jacquard N°75
First issue of the year 2015, January - June
Jacquard N°74
2nd number of the year 2014, July - December
Jacquard N°73
First issue of the year 2014, January - June