Staff
We are a heterogeneous group composed of art historians, teachers specialising in textiles, designers, textile technicians and weavers, experts in the editorial/publishing, project development and communication sectors. A group, in short, so composed as to be able to efficiently respond, with its myriad competences, to any need relating to management of the manufactory, the school, the Jacquard magazine editorial offices and exhibitions and events.

Communication and Promotion
Science Officer of the Collections, Archives and Library
Art School and Training Agency
Textile Manufactory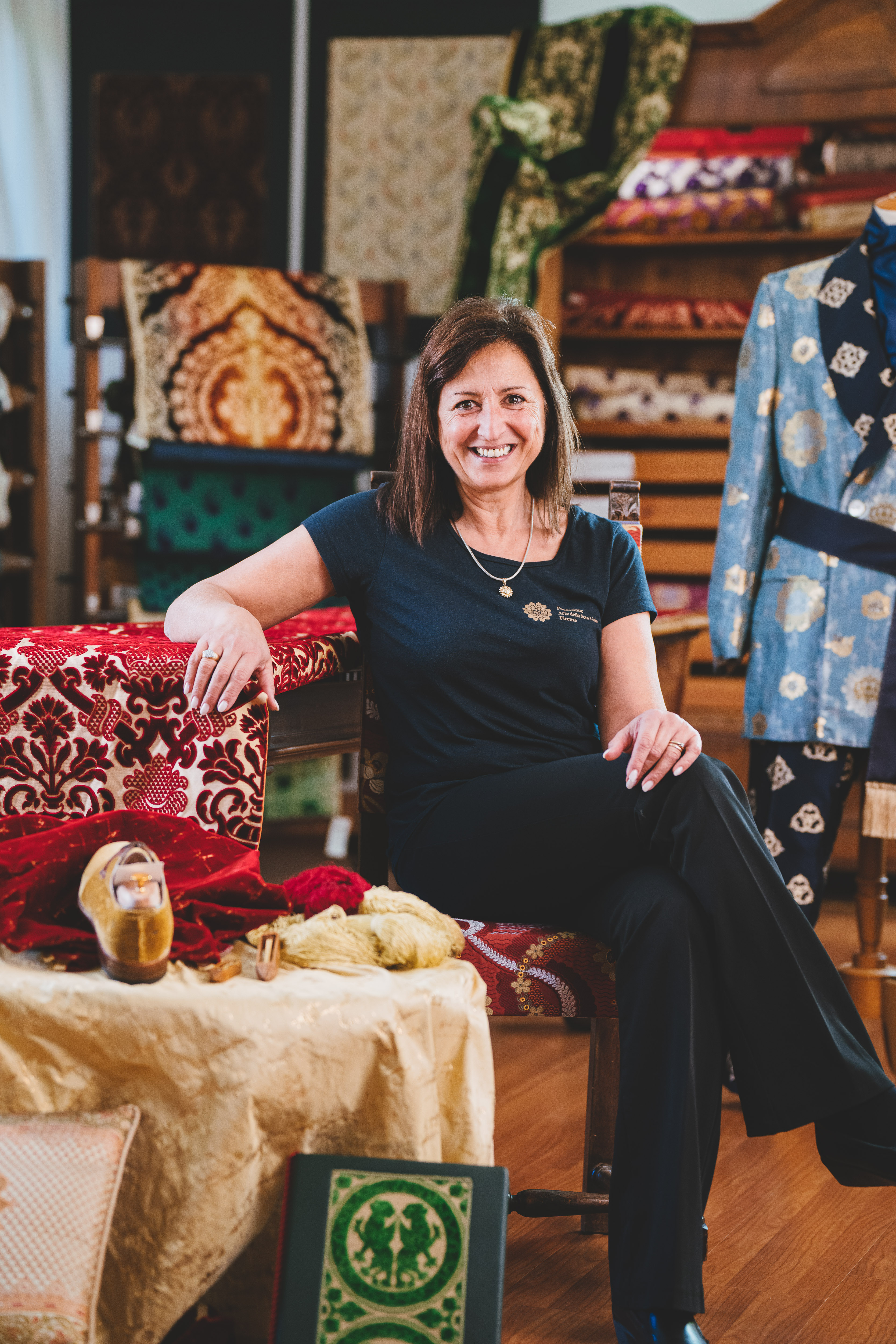 Oriana Castagnozzi
Velvets and Brocades – Manufactory Technical Manager
Gian Paolo Cerchiarini
Velvets – Manufacturing Technician
Anna Ciccone
Velvets and Brocades – Fabric Design and Development Assistant
Adele Olivieri
Velvets and Brocades
Filippo Guthrie
Velvets
Magazine Editorial Director
"Jacquard. Pagine di cultura tessile"
Editor-in-Chief:
Paola Marabelli
Editorial Staff:
Katia Maratea, Eva Basile
Translations:
Graphics Layout and Prepress: