Thematic Visits
By reservation, we offer guided visits of our premises. Again by reservation, the tour can be held in conjunction with conferences on various themes and hands-on workshops – even for children – for learning the basic techniques.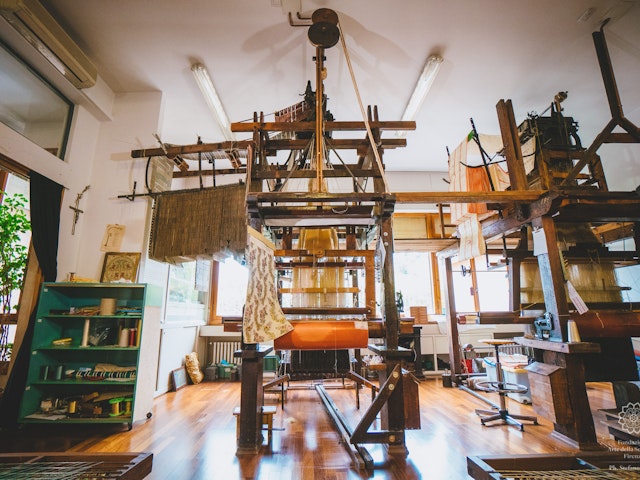 Guided Visits
Fondazione Lisio is open for visits by reservation only. Each tour group is accompanied by an expert guide; the visit lasts about one hour. More than one group may visit the premises at the same time.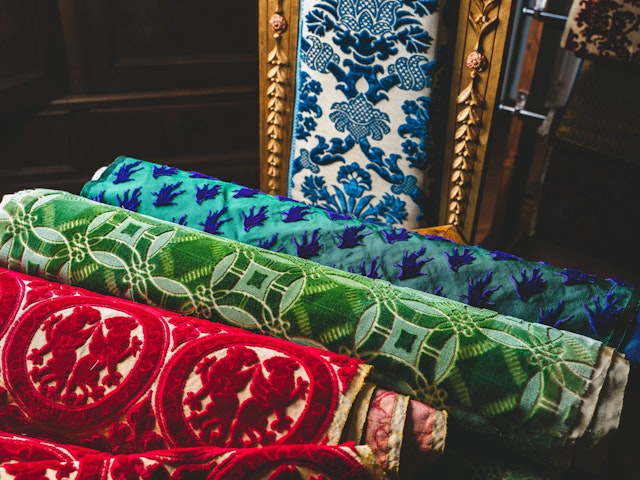 60-Minute In-Depth Conferences
We organise conferences on the history of Fondazione Lisio, on the peculiarities of weaving in silk and on general subjects relating to textile culture and its links to the history of art and costume.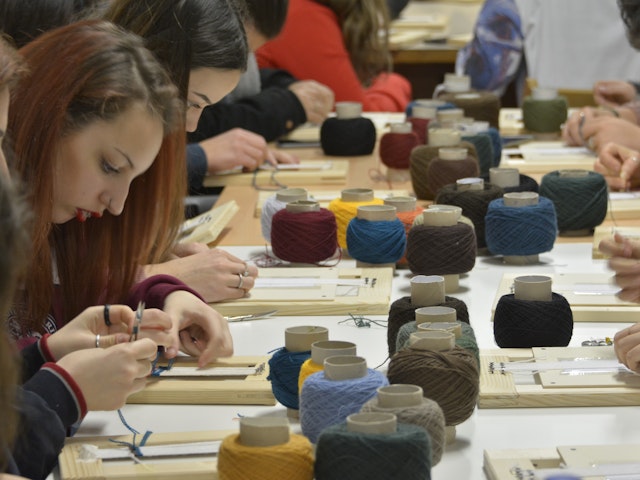 Workshops
For groups of individuals or students desirous to conduct practical activities such as basic weaving or modelling of fabrics and yarns, we offer an ever-growing number of workshops. On request, a workshop may be held in conjunction with a guided tour of the manufactory or a conference on a selected theme.