Jacquard N°77
First issue of the year 2016, January - June
>> Single articles to purchase
The path we will be travelling together in this issue sets out from the Far East, with two articles on its dyestuffs that explain the natural colouring materials used in Chinese and Tibetan textile manufacture and the long and complex processes that use entails. From the Tibetan peaks to the Valsesia region of our Alpine highlands, where a nucleus of liturgical vestments and paraments provides us with the opportunity to learn about the activities of the Gianoli merchants of Milan. An interesting study of archival documents relating to the Compagni family reconstructs the theatrical activity of two noble amateur actors in San Miniato al Tedesco. Two wardrobe inventories, one from 1783, when the theatrical costume collection was first assembled, the other from 1795, when the wardrobe was sold off, spotlight the styles in widest use in the theatre of the times and compare them with coeval 'civilian' costume. Again in the realm of clothing and fashion, an informative chronicle of the restoration of a neoclassical garment from the Textile Collection of Palermo's Palazzo Abatellis introduces us to correct conservative restoration methods. And our foray into restoration continues with work on an Oriental-style parasol. In this issue, we'll be reading excerpts from a romantic adventure story, Alexander Pushkin's The Captain's Daughter. And finally, with the fuxico flowers, we discover the art of recycling as expressed in a typical Brazilian artisan process for creating three-dimensional decorative effects in textiles.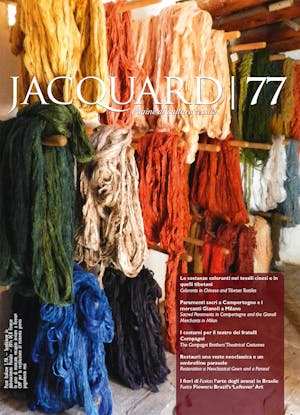 Acquista Jacquard N°77
First issue of the year 2016, January - June
>> Single articles to purchase
Shipping
Italy: 5 working days. Other: 8/20 working days.
Digital articles available for purchase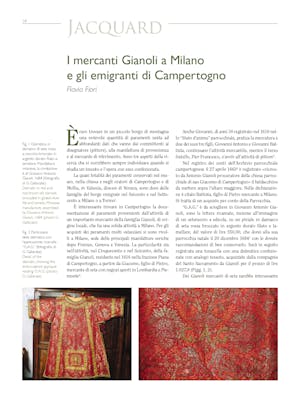 The Gianoli Merchants in Milan and the Campertogno Émigrés
Flavia Fiori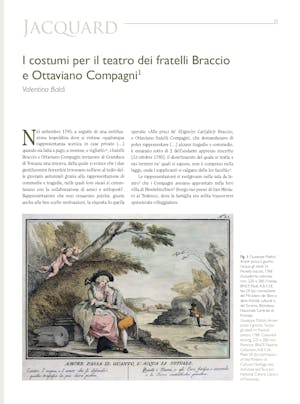 The Theatrical Costumes of the Brothers Braccio and Ottaviano Compagni
Valentina Baldi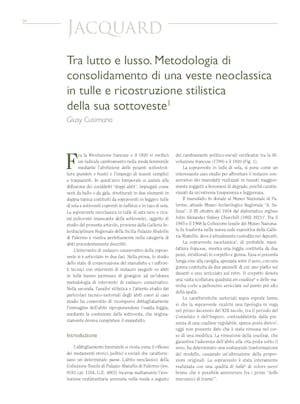 Mourning Becomes Luxury. A Method for Consolidation of a Neoclassical Gown in Tulle and Stylistic Reconstruction of Its Underdress
Giusy Cusimano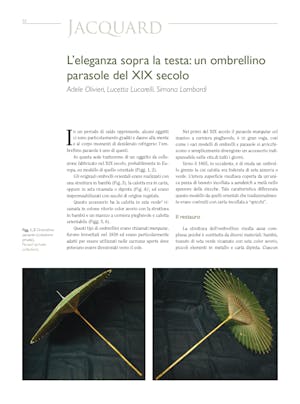 Elegance Overhead: a 19th Century Parasol
Adele Olivieri, Lucetta Lucarelli, Simona Lombardi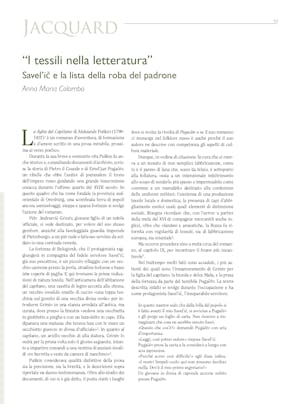 Textiles in Literature. Savelich and the List of the Master's Possessions
Anna Maria Colombo
Other numbers of magazine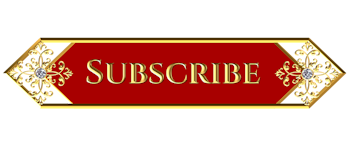 Jacquard Magazines Issues, 2024
The 2023 Jacquard Magazine subscription is available here at a reduced price. The subscription includes two issues of the current year (six-monthly magazine), the first issue is the nr.91, the second the nr.92, which this year will be released at the same time.
The magazines will be sent directly to your address. For Italy shipping fees are free.