May 09, 2019
Free Guided Tour | for Jacquard magazine subscribers
A free guided tour of the manufacture is offer to all "Jacquard" magazine's Subscribers. During the tour, our experts will guide demonstrations of velvets and brocades being woven by 19th century Jacquard hand-looms.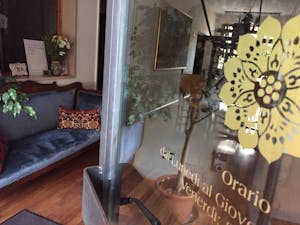 Thursday 9th of May, 2019
time 11am ( duration 1 hour)
at Fondazione Arte della Seta Lisio
location : via Benedetto Fortini 143, 50125 Firenze
HOW TO PARTICIPATE
The free guided tour is addressed to Jacquard magazine's subscribers.
Booking is necessary to participate: sent an e-mail to comunicazione@fondazionelisio.org or call (+39) 055.68.01.340