"Jacquard, Pagine di Cultura Tessile" Magazine - #Leather
A reference for textile culture "Jacquard. Pagine di cultura tessile" provides a forum for scholars who conduct research and investigation in various fields of study relating to ancient and contemporary textiles: fabrics, embroideries, laces, tapestries, costumes and traditional regional textile productions. Is possibile to contribute to the Jacquard publishing costs.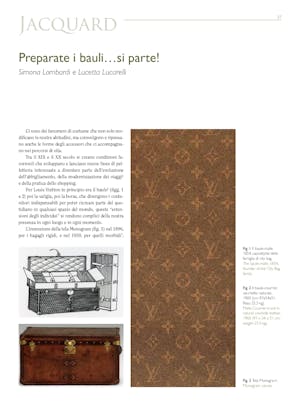 Pack Your Trunks – We're Off!
Simona Lombardi e Lucetta Lucarelli