From May 18, 2020 to May 22, 2020
Carpet weaving - level 1
Notions of history, use and technique relating to carpet-making. Course I: Basic level

course length: 35 hours | 9 am - 5 pm
total cost: € 640,00
Course I: Basic level
Course provided in italian language only
Notions of history, use and technique relating to carpet-making.
Production of a small tablet-woven carpet, making use of the basic techniques and relative weave effects: replacement of broken warps, symmetrical and asymmetrical knots, and the kilim and soumak techniques.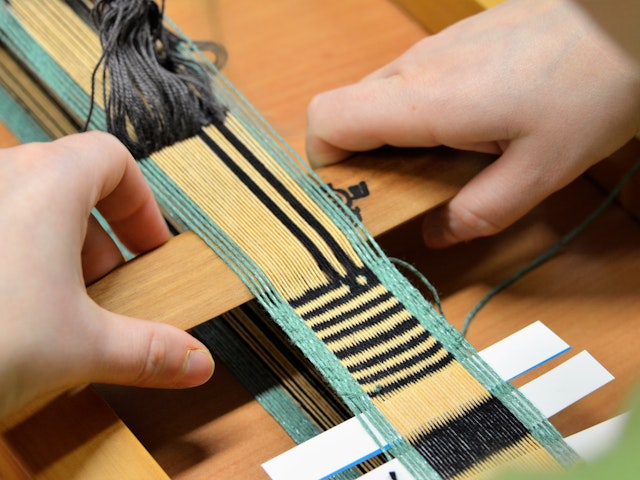 the "Weaver" learning path
Deepen your practice
In order to complete the training it is possible to view other courses of the category "Basic Weaving" traning
How to enroll for Carpet weaving - level 1
Applications are closed at the moment for this course.