From June 08, 2020 to June 10, 2020
Online Course | Needlepoint lace. Recognition, study and cataloguing
The course offers to the students tools to be able to recognize, analyze and describe laces, by observation of objects in various states of conservation, antique and contemporary. Teacher: Thessy Schoenholzer Nichols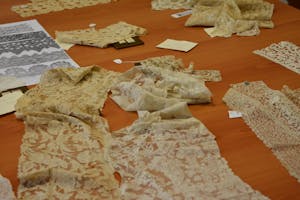 Streaming ONLINE, ZOOM Meeting
course length: 21 hours | from 9 am to 1pm, from 2pm to 5pm
total cost: € 360,00
The course is provided in Italian and/or English language.
The course will teach recognition of various needle lace techniques, lace-making from picage to joining;
mixed-technique laces: needle and bobbin, hosiery frame/loom, horizontal and vertical knits; Rachel, tulle, bobbinet, Cornely, Bonnaz, Leaver, Barmen, hand- operated embroidery machine, Schiffli, Multihead machines; perforated, cut and chemical lace; lace fabrics, Nottingham curtain lace frame; other techniques: filet, macramé, tatting, crotchet etc.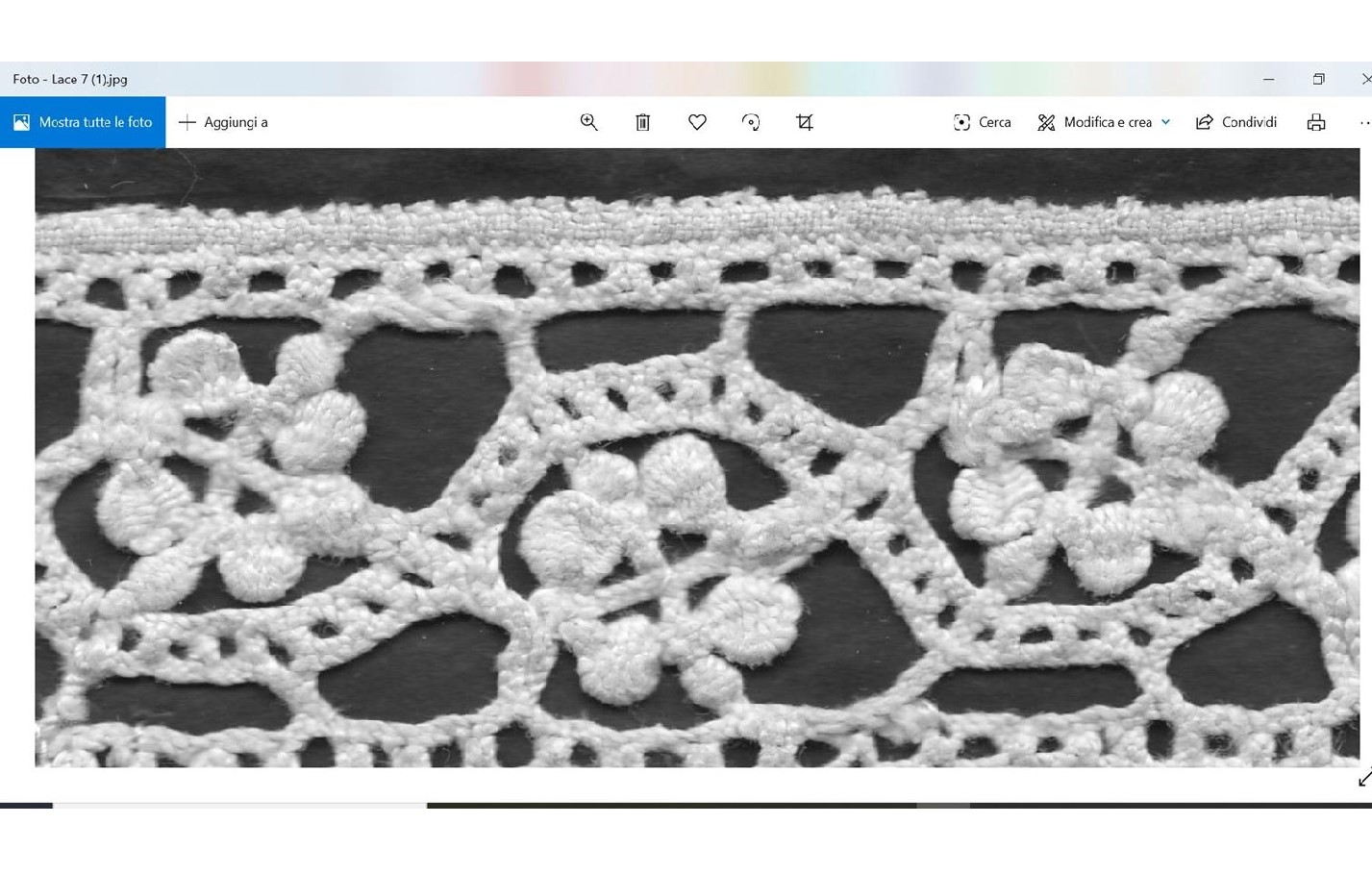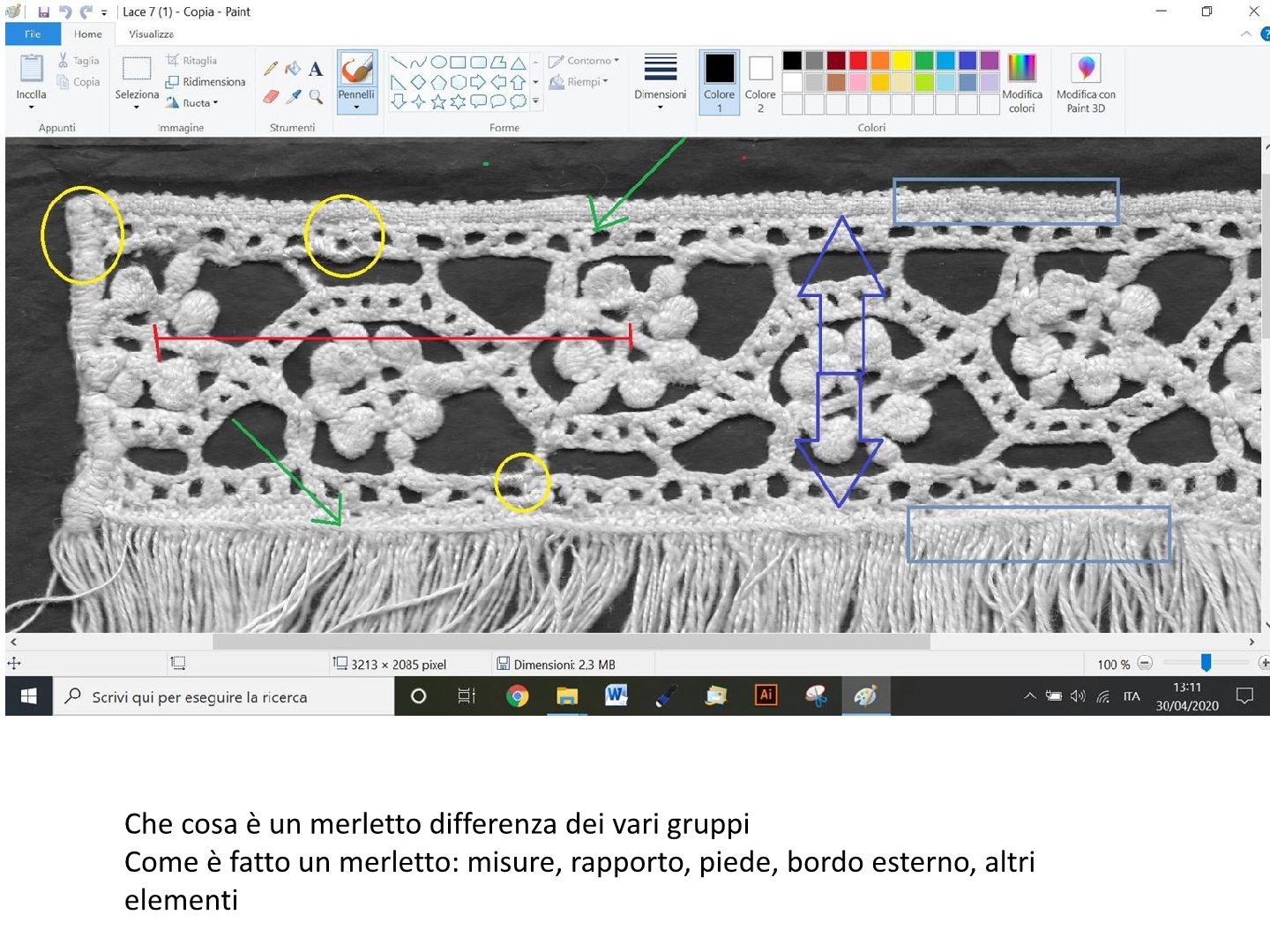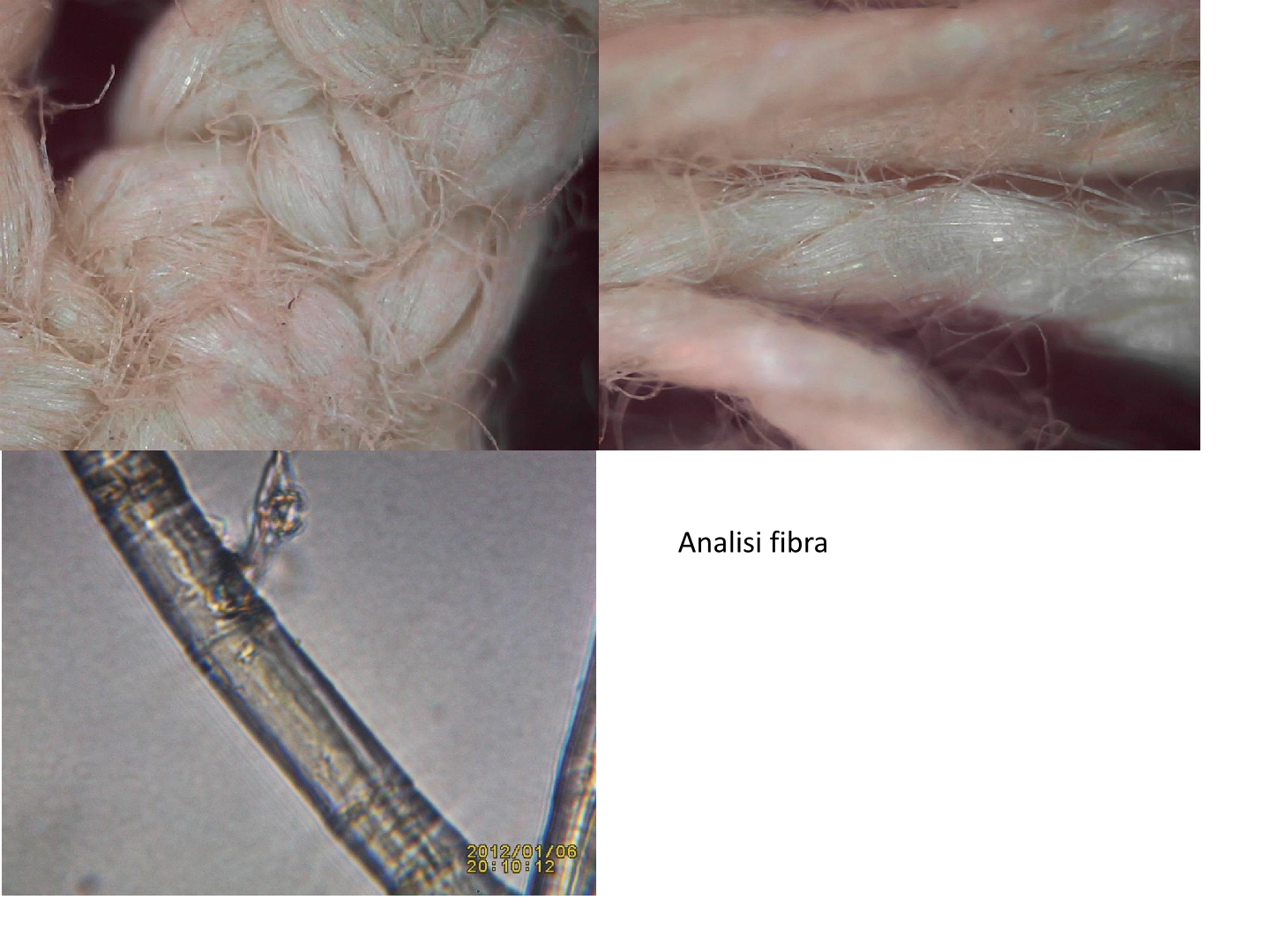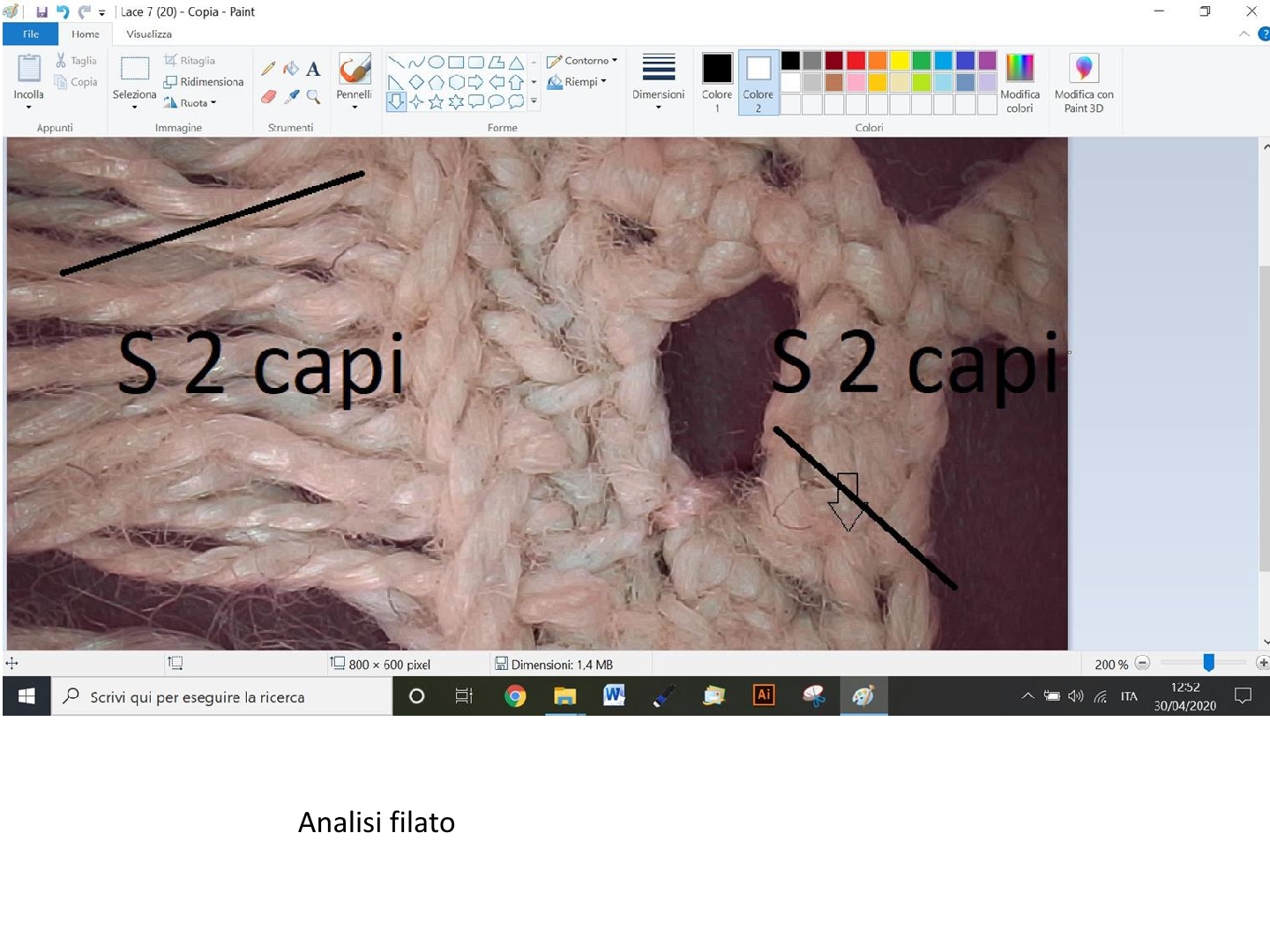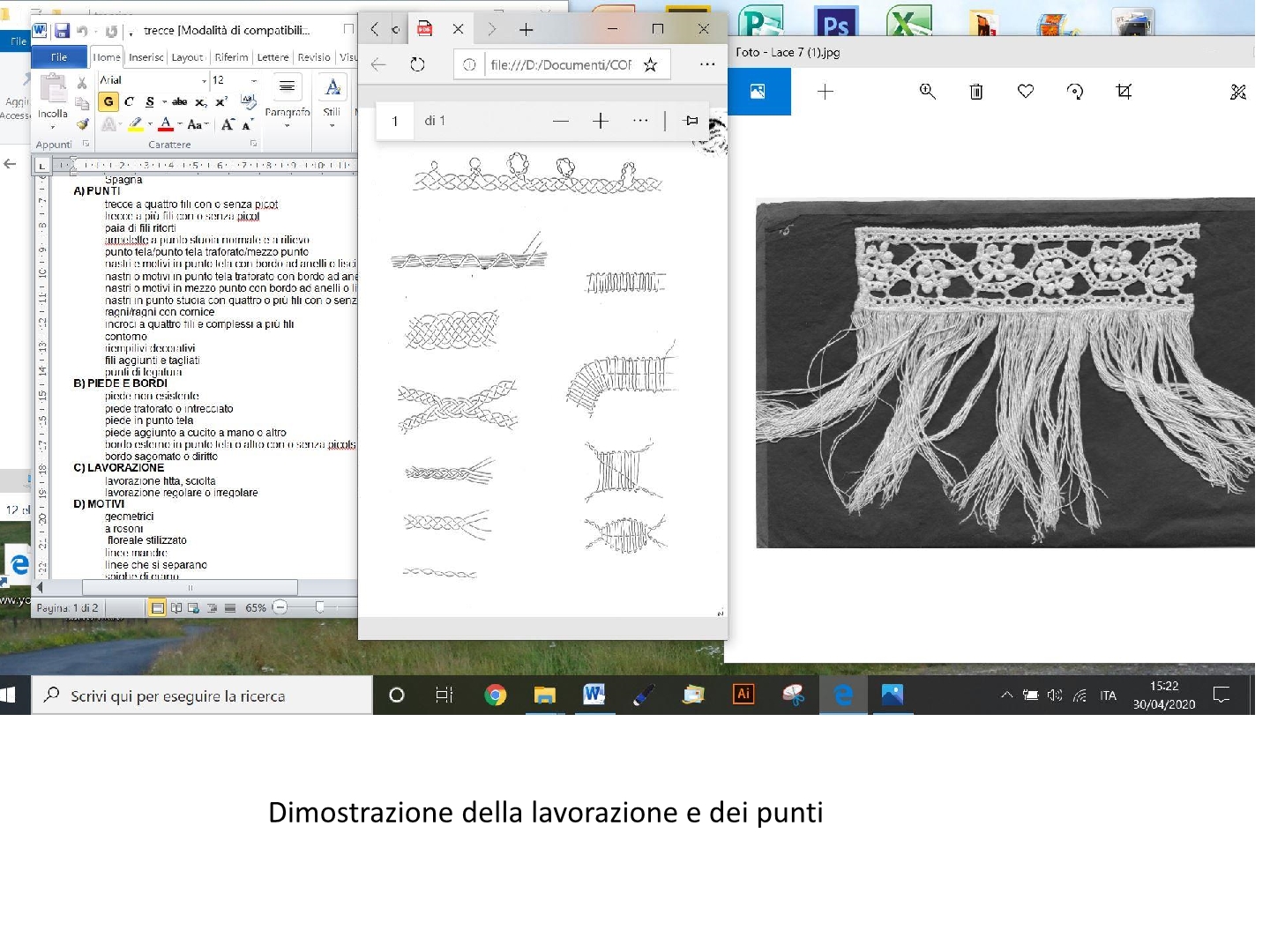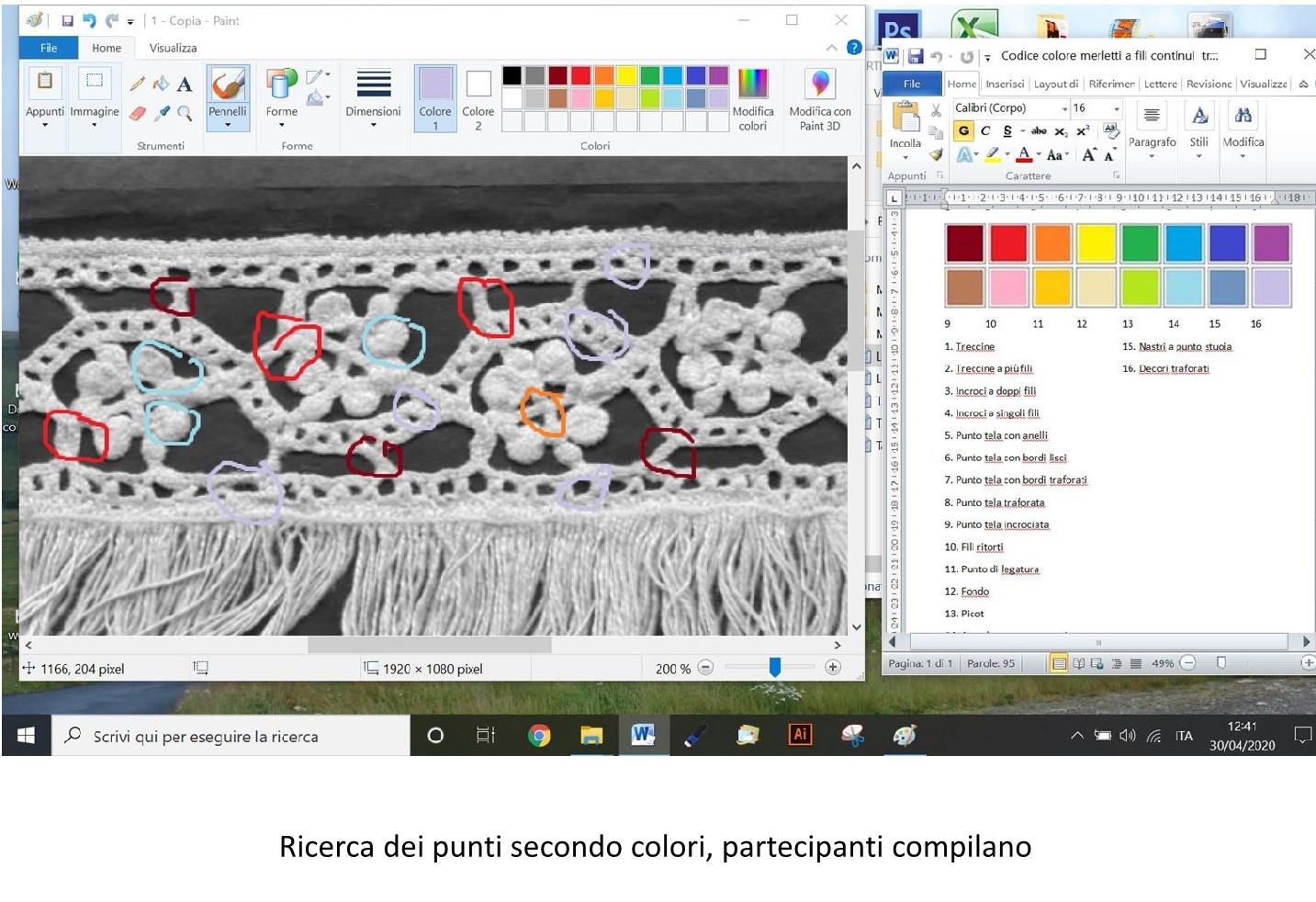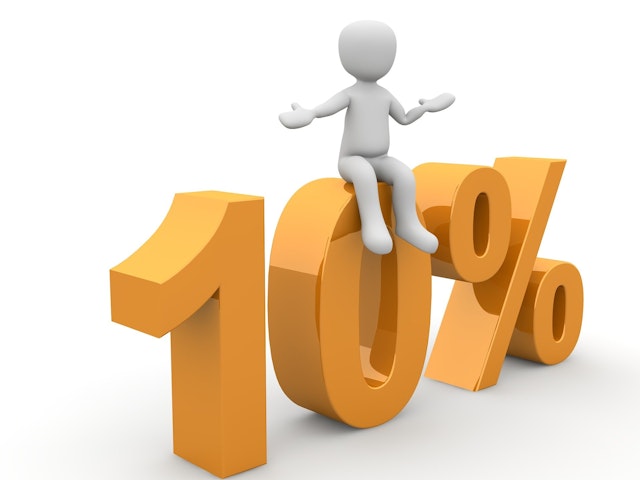 buying the two online courses the price is discounted
Online Courses: Bobbin lace + Needlepoint lace
Discount of 10% buying the two basic skills courses to recognize, analyze and describe laces. Theacher: Thessy Schoenholzer Nichols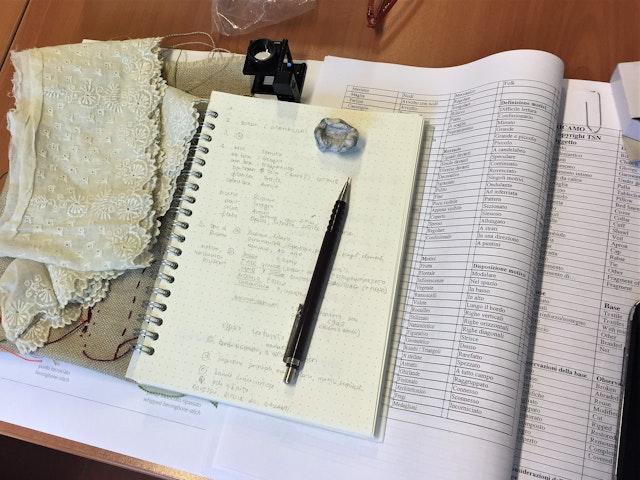 the "Textile Expert" learning path
Deepen your practice
In order to complete the training it is possible to view other courses of the category "Recognition, analysis and cataloguing"
How to enroll for Online Course | Needlepoint lace. Recognition, study and cataloguing
Applications are closed at the moment for this course.