I velluti e i broccati manuali Fondazione Arte della Seta Lisio sono stati selezionati per la creazione di veri e propri gioielli: le borse IBIS.
Mon Chat Noir is on the market with the search for products with an innovative design. Mon chat noir was born from the collaboration of two designers: Stefania and Alessio. Their decades of experience in the sector has made this brand appreciated for the marked personality of its products with an exclusive design: the choice of top quality materials, the sartorial hand for the textile and the extreme craftsmanship, make the OttoOtto handbag a real handmade masterpiece, made in Italy.
"Ghirigori" Velvet HandWeaving for IBIS Bag
We weave our fabrics only on late 19th-century hand-operated Jacquard looms. The weaver's hand is fundamental to fabric creation: punctilious attention to design, selection of the precious yarns and precise workmanship are the elements that set our manufactory apart and make all our products exclusive examples of artisan excellence.
Weaving velvet by hand calls for meticulous attention and great skill by the weaver; on the average, a velvet weaver can produce 20-25 centimetres of fabric per day.
IBIS "Ghirigori" Velluto
Handbag.
Black velvet on gold background brocade, purple, gold and red, woven on late 19th-century hand-operated Jacquard looms.
Velluto nero su fondo oro tessuto a mano su antichi telai Jacquard di fine Ottocento.
Materiali: Filati in seta e oro.
Cerniera placcata in oro con montatura in onice e quattro diamanti.
Interni in seta lucida color magenta.
Le borse, marchiate "OTTOOTTO", sono un esempio di ciò che chiamano "qualità costruttiva".
Sono ispirati dal desiderio di creare qualcosa di senza tempo, in grado di comunicare la passione degli artigiani fiorentini nella realizzazione di questi oggetti e di rimanere sempre aggiornati.
I materiali sono di alta qualità: legno intarsiato a mano, resine incise con intarsi in ebano o madreperla o velluto intrecciato a mano. L'utilizzo di pietre dure o preziose rendono queste borse adatte a chi ama essere unico e di classe.
La possibilità di personalizzare i loro prodotti li rende ancora più speciali e unici. Valorizziano la tradizione artigianale italiana e allo stesso tempo cercano di renderla attuale. "Non facciamo moda, creiamo dettagli per il tuo stile". Questa è la visione del marchio.
Le mode svaniscono ma ciò che è elegante è eterno.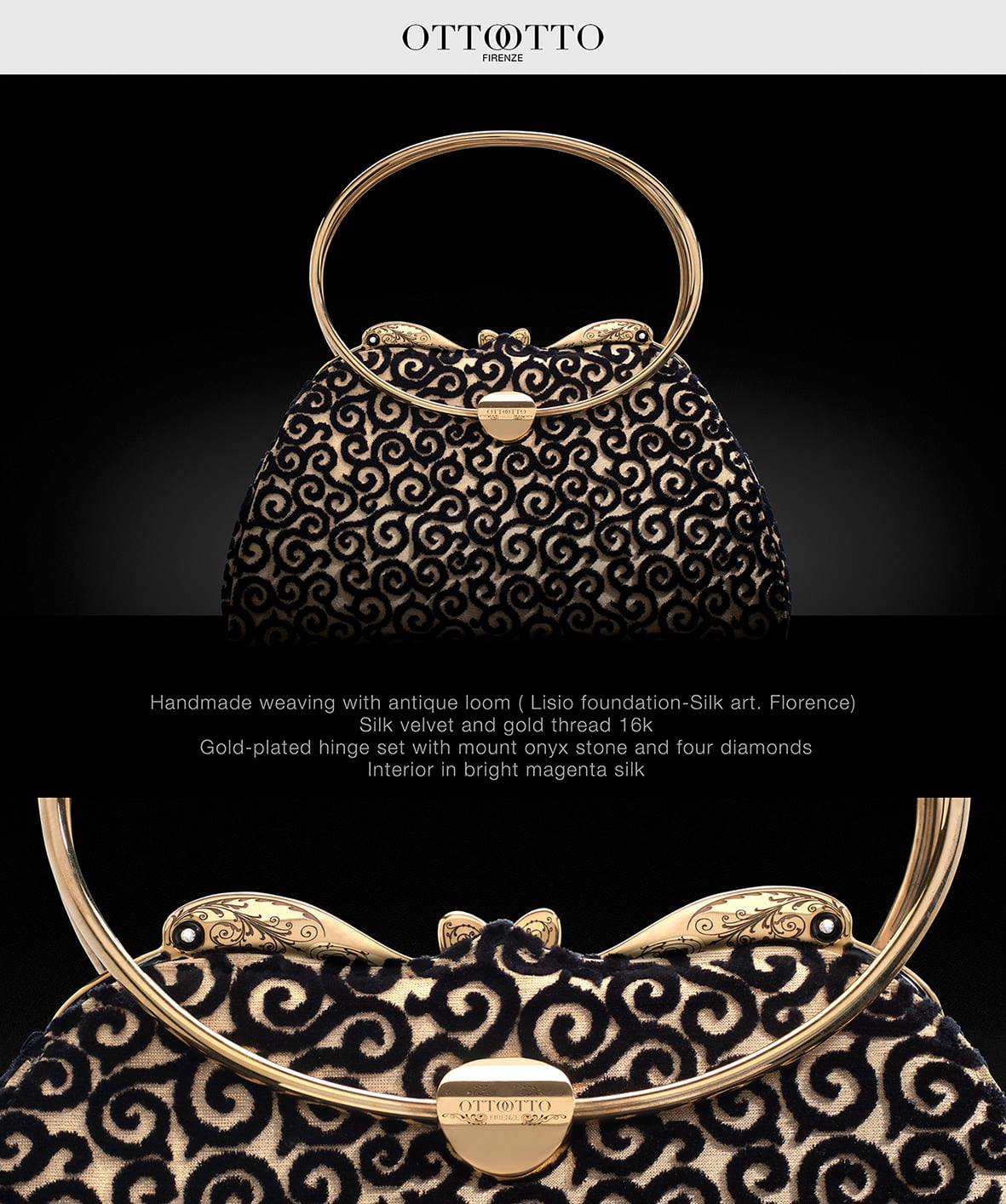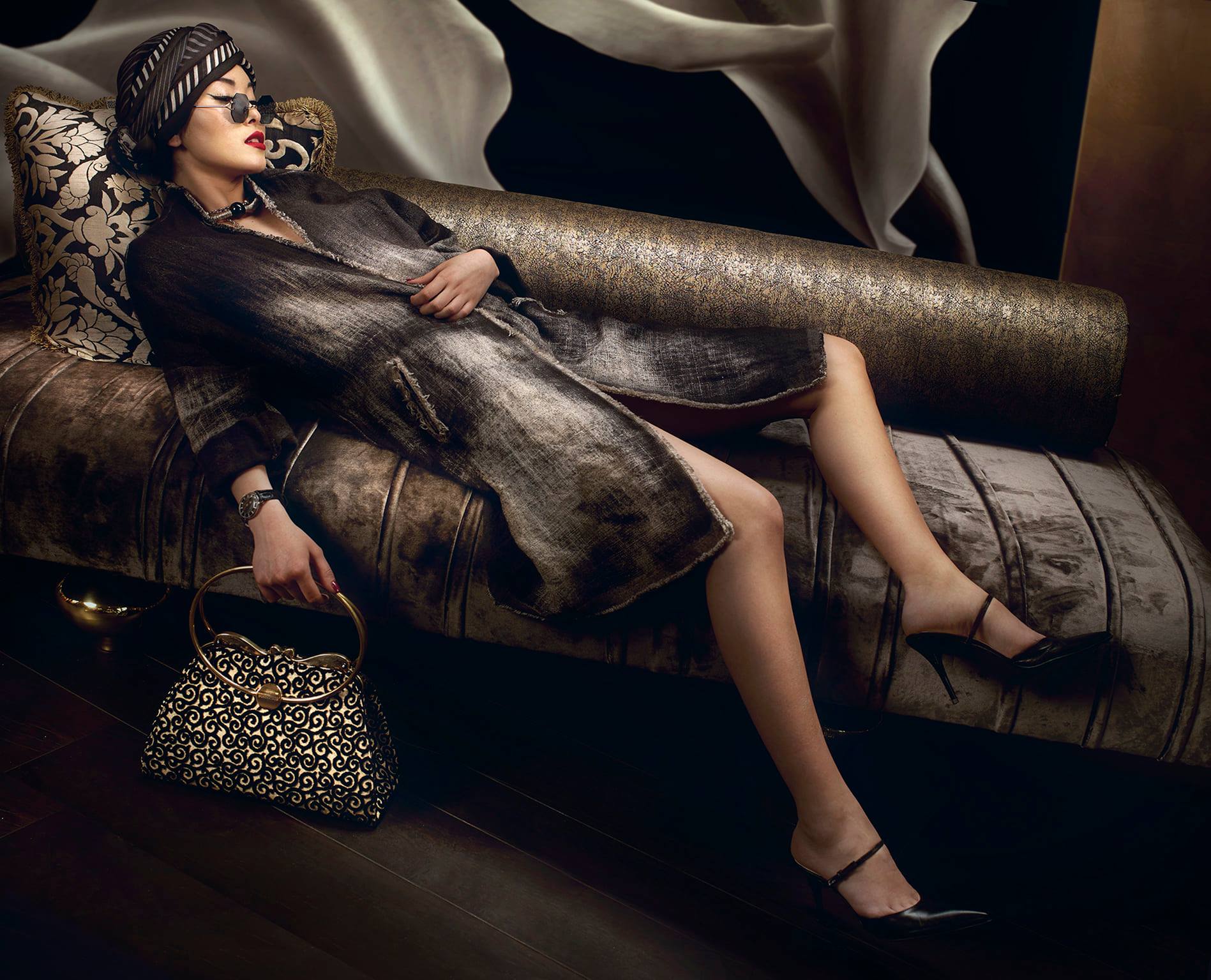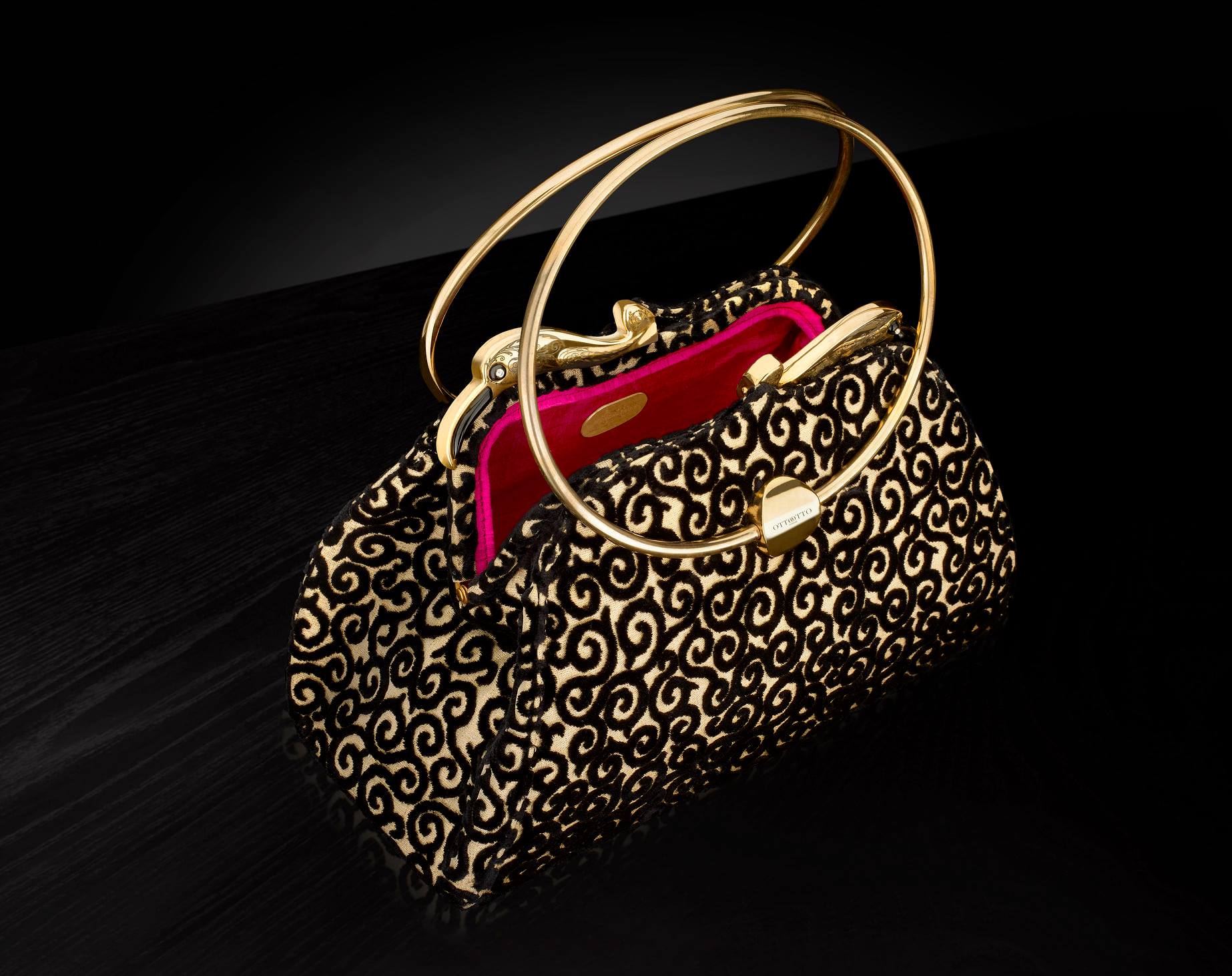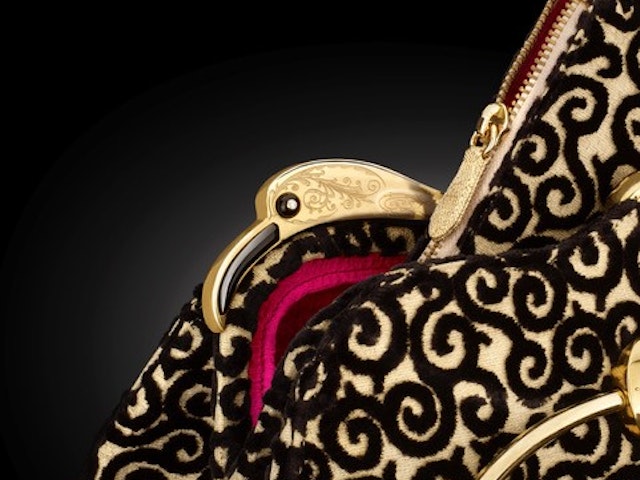 eleganza ed artigianalità
Mon Chat Noir, le borse OttoOtto
Usare preziosi filati come tele da stampare, sete e velluti da ordire legni da incidere, intarsiare, da impreziosire con gemme,
mischiarli con materiali di moderna fattura
trovare l'equilibrio fra forme e colori.
Dare il giusto peso visivo, lasciare un segno.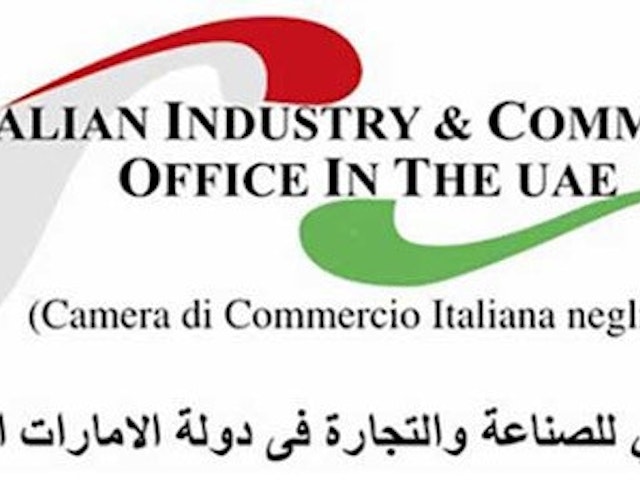 veicolare l'eccellenza e l'autenticità della qualità italiana all'estero
Italian Jewelry Fashion & Beauty in the Gulf Countries
L'azienda Mon Chat Noir è stata inserita tra le migliori aziende italiane in base al binomio prezzo / qualità in diversi settori e industrie tradizionali: Gioielleria, Fashion e Beauty.
Il progetto "Italian Jewelry Fashion & Beauty in the Gulf Countries" , nato per la creazione di un mercato B2B digitale che possa veicolare l'eccellenza e l'autenticità della qualità italiana all'estero, è opera della Camera di Commercio Italiana negli Emirati Arabi Uniti - Dubai (UAE).