From January 22, 2024 to January 26, 2024
Figured panels handwoven on a digital jacquard loom
Practical course during which figured panels are designed and subsequently hand-woven on a digital Jacquard loom.

course length: 35 hours | from 9 am to 5 pm
total cost: € 800,00 taxes included
The course will be held in English and/or Italian.
Figured panels handwoven on a digital jacquard loom - Teacher: Eva Basile
Creation of cartoons using textile CAD. Production of woven textile samplers, with a variety of weft materials. Experimentation of woven effects. Further development and definition of final project. Weaving of panels.
Materials provided by the Lisio Foundation. Students may bring additional yarns for use as weft.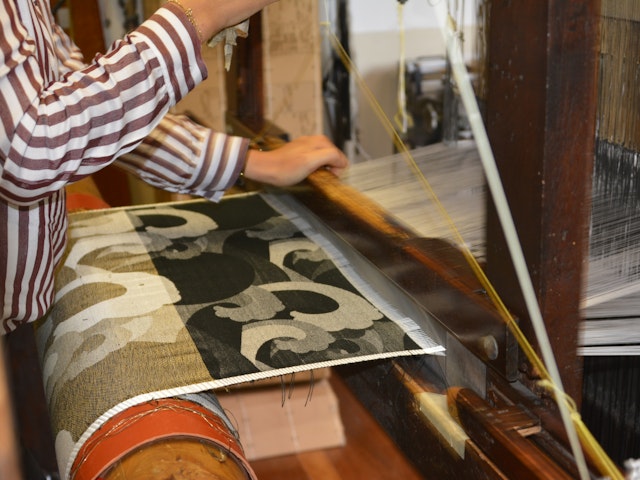 the "Designer" learning path
Deepen your practice
In order to complete the training it is possible to view other courses of the category "Design and Jacquard handweaving"
How to enroll for Figured panels handwoven on a digital jacquard loom
You can book now this course. The course will take place once it has reached the required amount of particpiants. Book now and you will be notified soon!
1. Send the application form
After sending the enrollment form, you can choose to pay the deposit or directly the whole fee, using the same email address.