Jacquard N°81
First issue of the year 2018, January - June
An important essay dealing with the revolt of the Canuts in Lyon 1831 opens an issue rich in contributions of all types. At the centre of this study, the Canuts, the Lyonnais weavers who made their city an extraordinary centre of textile production following the stimulus provided by Louis XI and with inputs from Florence's renowned master weavers; a city that became a production model with organisational, technical, technological and artistic/creative characteristics of international importance. The revolt marked the turning point in awareness and affirmation of workers' rights.
A luxurious tablecloth in Venetian lace, fabricated by Jesurum, and its chequered history of acquisitions – but above all its exceptional workmanship – takes us southward to the world of the lacemakers of the lagoon and illustrates their ability to render complex subjects and compositions in thread.
From Venice we go south again to Sicily, where Palermo's church of Santa Caterina d'Alessandria conserves precious liturgical vestments and a nucleus of robes belonging to a confraternity, unknown even to local historians, dedicated to Our Lady of the Rosary.
From these 19th-century exemplars we then turn to examination of the 20th-century works of Anita Pittoni, who created fabrics and fashions from 1927 to 1948, in the style of the period, seconding the needs and the rhythms of daily life. In this first section of the study we will be seeing her 'implosive' models; that is, works in which she looks to the past, as did so many of the historically-inspired developments in other areas of the applied arts in that era.
And our journey continues to China, for a look at the sumptuous garments created by the Miao people, clothing marked by its strong and strongly contrasting colours, by juxtapositions of different yarns and materials and by precious embroideries needled by 'universal' techniques.
Then a 'jump' back to the West, to view an Annunciation painted on a 'succo d'erba', a particular type of canvas in linen or cotton painted with colourants derived exclusively from plants; works that recall tapestries but are to all effects a genre apart.
More painting, but this time in watercolours on paper with artist Mauro Molinari's totally modern take on decorative motifs used on ancient cloth of gold silk fabrics. And finally, we close this issue with a visit – one it would certainly be worthwhile to repeat in person – to the Museum of Commodities Sciences of Rome's La Sapienza University, where extensive collections illustrate the technological evolution of raw materials and the instrumentation used to manipulate, characterise and measure materials and products.
Acquista Jacquard N°81
First issue of the year 2018, January - June
Shipping
Italy: 5 working days. Other: 8/20 working days.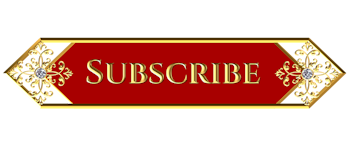 Jacquard Magazine, 2021 Subscription
The 2021 Jacquard Magazine subscription is available here at a reduced price. The subscription includes two issues of the current year (six-monthly magazine), the first issue is released by June (nr.87), the second by December (nr.88).
The magazines will be sent directly to your address.
* We apologize, we are late wth the publication of the issue n.86 <Special: Dresden> (2020 Subscription).