Jacquard N°83
1st issue of the year 2019, January - July
>> Single articles to purchase
We open this new issue with reflections on studies conducted on occasion of restoration of a fragile woman's embroidered scarf held by Genoa's Collezioni Tessili. Of note, the persistence of Orientalism in early 19th-century taste, and the exchanges of models and techniques between the West and India and other Asian countries.
Further on, we shift to the late 19th and early 20th century with an article devoted to fabrics and embroideries from Bulgaria, witnesses to the folk culture of a country with a complex history. Simple decors rendered in lively polychromy – and above all others, the rose, emblem of the country and an omnipresent ornamental motif on clothing and household linens.
Symbol of the Fondazione Lisio's creative abilities and technical expertise, translated into its logo since its birth in 1971: the 'Mediceo', an extraordinary velvet, set up on the loom by Giuseppe Lisio for the first time in 1927, which takes its inspiration from a velvet manufactured in Florence in the mid-15th century.
The same symbol and logo were selected to give form to a dress representative of the new training itinerary proposed by our school with the course entitled Sartoria storica e per la scena, a union of theory and practice, design and needlecraft, history and computer science. A path along which students will acquire new skills and competences and above all a lesson in good practice: learning 'to see, to know, and to do'.
Carole Peia, a young fibre artist, tells us about her life and work, and how her decision to produce her art in fibre was dictated by a need to experiment and to find new rhythms, colours and forms in a union of the world of sculpture with that of textile materials.
And finally, two related essays bring our 'journey' to a close. One examines an object that is a historic symbol of travel, the chest; the other is a 'sea story' about unusual uses of sailcloth aboard an old merchant sailing ship, the Florence, as told in a literary work.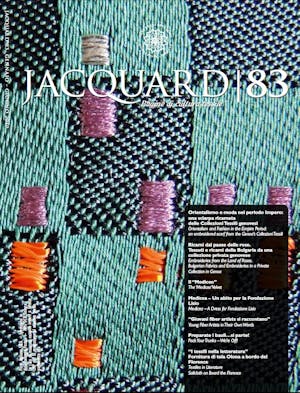 Acquista Jacquard N°83
1st issue of the year 2019, January - July
>> Single articles to purchase
Shipping
Italy: 5 working days. Other: 8/20 working days.
Digital articles available for purchase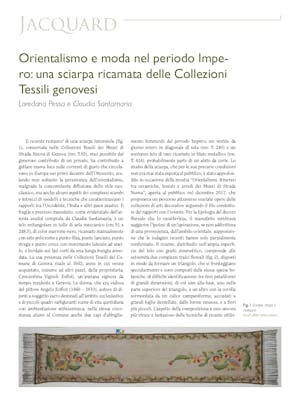 Orientalism and Fashion in the Empire Period: an embroidered scarf from Genoa's Textile Collections
Loredana Pessa e Claudia Santamaria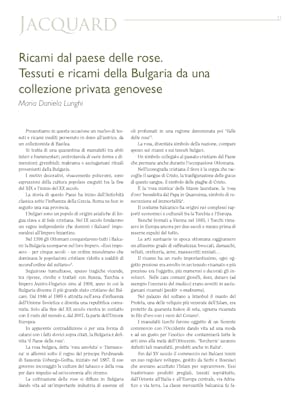 Embroideries from the Land of Roses. Bulgarian Fabrics and Embroideries in a Private Collection in Genoa
Maria Daniela Lungh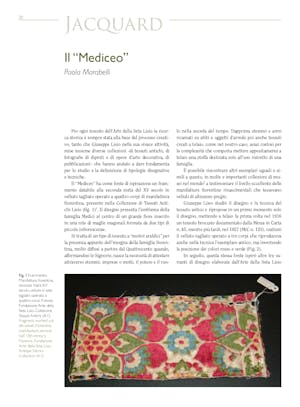 The 'Mediceo' Velvet
Paola Marabelli

'Medicea' – A Dress for Fondazione Lisio
Sara Paci Piccolo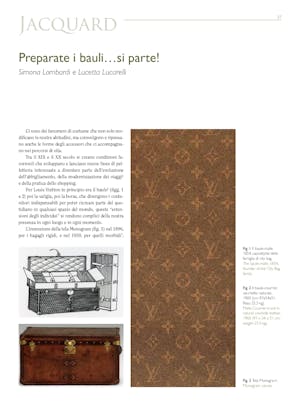 Pack Your Trunks – We're Off!
Simona Lombardi e Lucetta Lucarelli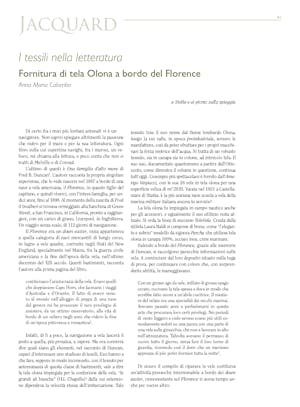 "Textiles in Literature" - Sailcloth on Board the Florence
Anna Maria Colombo
Other numbers of magazine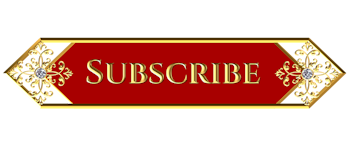 Jacquard Magazines Issues, 2024
The 2023 Jacquard Magazine subscription is available here at a reduced price. The subscription includes two issues of the current year (six-monthly magazine), the first issue is the nr.91, the second the nr.92, which this year will be released at the same time.
The magazines will be sent directly to your address. For Italy shipping fees are free.